Your Challenge: to reinterpret playful or silly compositions using children's toys in interesting setting; explore how changing lighting setups can impact your story.
Remember: All Epic Design Quests require documentation of your design process. Be sure you are very familiar with the design process before beginning any Epic Quest.
WARNING: Know your deadline. Whether it flexible or set in stone have a plan for when and how you can effective complete your assignment. Time management is what will allow or inhibit you from being able to effectively execute your design process.

Always have a plan.
To begin this project now you may click Accept.
ALWAYS read the entire quest before beginning to ensure you understand all requirements. Remember the process is worth at least half of the project grade.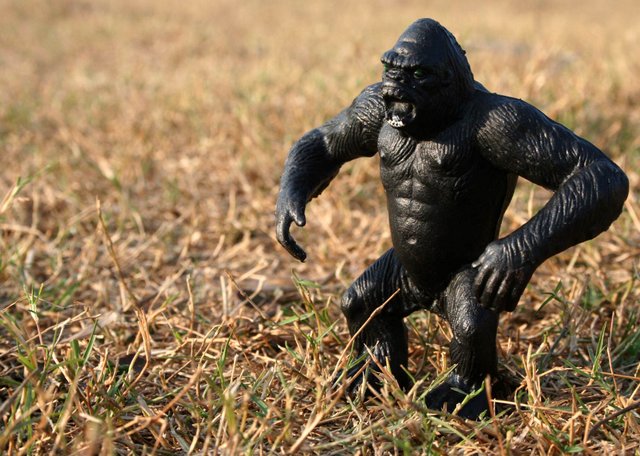 Create your new project page titled Toy Photography. Now copy and paste the following as you will need to complete and correctly document these 7 steps on the your design process:
Understand the Problem
Research and Investigate
Generate Possible Solutions
Select AND DEVELOP Best Solution
Model and Prototype (Create)
Test and Evaluate
Produce
OBJECTIVE
Use your ability to manipulate lighting to impact a scene.
Produce creative and thoughtful compositional scenes using children's toys.
Use creative problem solving for inspired and original solutions
Demonstrate your exploration of a fun/silly subject
Explore and demonstrate use of new lighting styles
Turn in: - 3 finished toy compositions - 2 additional versions of ONE of those compositions shot with different lighting styles - 1 example of each of 5 lighting styles at least ATTEMPTED and evident in Process page Stage 5
PROJECT REQUIREMENTS & INSTRUCTION
Design Process STAGE 1:

UNDERSTAND THE PROBLEM
Consider what the goals of your photos are.
What are you going to create

?

What will be the challenges you need to meet and overcome?
What is so important about the lighting?
What is YOUR goal?

Design Process STAGE 2:

Research and Investigate
Always record every resource either as a cited source or a linked resource with documentation on your project page.
Research information topic thoroughly
What could you use for subjects or light?
Why are toys a good subject matter to explore light?
What different skills or styles have other artists used to find success in similar projects?
What will you need to plan in order to be successful.
Great place to begin your research - Getting_started_with_Toy_Photography.pdf
My Diigo resource links for Toy Photography.
Really consider HOW you are going to manipulate or CREATE your lighting situations??!! HINT: It doesn't have to be professional expensive equipment. You are working small
Design Process STAGE 3:

Generate Possible Solutions
Brainstorm ideas for stories, environments, characters, light etc -- Show your brainstorming as idea webs, clouds, lists,
found imagery, small sketches.(at least 25 ideas, words, elements required)
Include found imagery of inspiring ideas from other artists.
Brainstorm - Characters or toys you could use that open up possibilities for you
Brainstorm - locations or scenes you could use or create for your toys
Brainstorm - lighting techniques that could be used in SPECIFIC compositions
Begin sketching thumbnail ideas for the different compositions.
Sketch at least 8 completely different design solutions in your sketchbook.
Thumbnail sketches should be about 4" sketches in sketchbook
Designs should be ORIGINAL though inspired!
Design Process STAGE 4:

Select and Develop Best Solutions
5. Select the best solutions
note why you have chosen them
sketch the composition of entire design plan (light, time, location,)
consider colors and materials needed
Design Process STAGE 5:

Model and Prototype (Create)
6. Begin shooting
You will turn in 3 different compositions/stories
Practice, develop or refine lighting skills as you are exploring your compositions.
Remember Craftsmanship matters. It shows you care! (background, clarity, depth of field etc.)
Do not copy found imagery!
Remember to take in-progress screenshots for you project page-required
Design Process STAGE 6:

Test and Evaluate
7. Self-reflect on your design
self-reflect and carefully evaluate your successes and difficulties
How could you take it further?
Ask others for their opinions and document the suggestions whether you agree with them or not.
Refine or develop elements of the design that can be improved
Consider asking the Captain for a brief In-Progress Critique
Design Process STAGE 7:

Produce
8. Turn in the 3 final .JPG's and Print
Turn files into the captain's server
Get finals printed and mounted
Finalize Project Page with full self-reflection

successes
struggles
improvements
what you learned

Fill our evaluation sheet
COMPLETE: You need a fully finished project page included all scanned sketchbook work with captions. Turn your your finished artwork to the Captain's Server. Finally Paste the URL to your project page below and you may then click complete.
Great Work Design Agent.
Amazing work, Visitor.
Be Proud.
Go hang the finished piece on the Critique wall at the front of the classroom. Other's need to see what you have accomplished.
BONUS Self Assessment Loot:
After completion of your project and project page documentation choose one of the appropriate self-assessments for yourself. Consider the skill, craftsmanship, originality, and composition of your final Product: